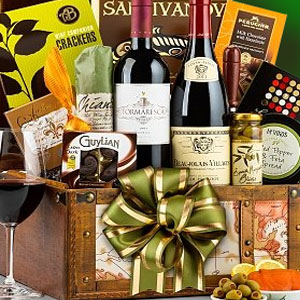 No holiday or special occasion is complete without a symbol of your affection.
We offer a large variety of gifts and hampers for every occasion.  From writing instruments to leisure bags, sports equipment to pamper products, exotic food and wine hampers to fantastic experience gifts, there's something to suit everyone's taste and every budget.
Our gift ambassadors will be happy assist you in deciding on that perfect gift, be it a single item for a family function or many different gifts for your esteemed customers.
We also offer a bespoke wrapping service and we deliver nation-wide.
                        CLICK HERE to view our current range of gifts, at below retail prices.
Click on images for larger view