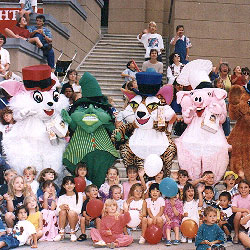 Bring your brand to life in an entertaining and engaging way.  A mascot can become an instantly recognizable representation of your business, product or service.
With careful conception and design, your mascot can reflect your brand values and promises.
Mascots are just as appealing to adults as they are to children and they can break down barriers with their mass appeal.